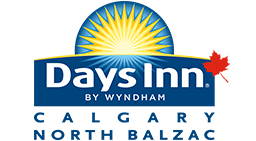 Days Inn Calgary North Balzac will open Summer 2017. For more information about reserving a room or special opening rates, please contact us at reservations@d3h.ca
X
preferredrates
PREFERRED RATES
d3h Hotels owns and operates 13 hotels across Saskatchewan and Alberta. Customer service and providing a 'Home Away from Home' experience to our guests is our company's speciality.
At Days Inn Calgary, we are pleased to offer hotel rates for our business travellers looking for downtown Calgary hotel accommodation. Our preferred rate program allows our guests to save on their downtown Calgary hotel accommodations during their stay. To inquire about our corporate rates and preferred hotel rates, please fill out the form below, or contact us directly at 403-516-3297.
Feel free to fill out our RFP (Request for Proposal) form below with your details and requirements for your stay in Calgary and we will get back to you as soon as we can. Alternatively, you can call Days Inn Calgary North Balzac at 403-516-3297 or by email at daysinncalgarynorthbalzac@d3h.ca.